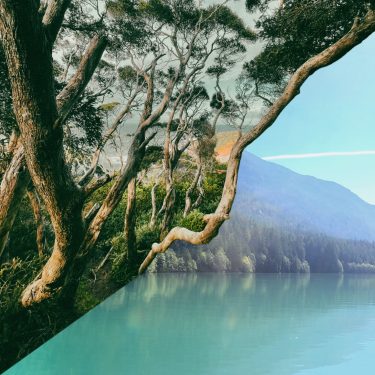 CD
CDR in a sleeve with 3mm spine + a black paper inner sleeve
You may pay more if you wish
cancel
Digital
download in wav, aac, mp3, etc via a Bandcamp code provided instantly
You may pay more if you wish
cancel
Northwest & Southeast
IKSRE & Party Store
SCENE69

| | | |
| --- | --- | --- |
| 1 | Northwest & Southeast | 7:00 |
| 2 | Believe | 3:10 |
| 3 | Thursday Night, Friday Morning | 6:46 |
| 4 | Lost Promontory | 5:59 |
| 5 | The 90s Was A Feeling | 6:50 |
| 6 | Three Koalas | 6:20 |
| 7 | Achilles | 5:32 |
| 8 | Don't Forget About The World | 8:45 |
---
Northwest & Southeast is a collaboration between Naarm/Melbourne-based IKSRE (Phoebe Dubar) and Seattle-based Party Store (Josh Machniak), two ambient musician/producers, who discovered each other's music during the early days of the pandemic, and then began collaborating.
Spanning March 2021 to June 2022, the songs languidly traverse across the spectrum of each other's aesthetic palette; evoking somewhat familiar territory yet somehow suggesting something more. The simple approach of Machniak's often subtly atonal, melancholic guitar lines parallels the lilting string arrangements and soaring voice of Dubar seamlessly. Often landing near a meditative and calming focal point, these building and unifying textures lend to the listener a feeling of harmony and calm, amidst a challenging and relentlessly chaotic world.
IKSRE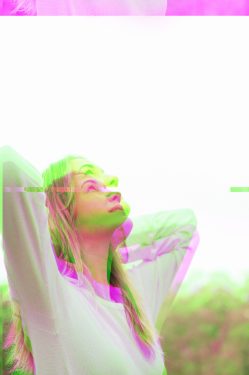 IKSRE (I Keep Seeing Rainbows Everywhere) is the solo moniker of Naarm/Melbourne-based multi instrumentalist, vocalist, producer and sound alchemist (dip. Sound Healing Academy, Cornwall), Phoebe Dubar. She combines field recordings from across the vast, Australian landscape with lush strings, swirling synths and vocals with ambient drone, and binaural beats to create a unique, ambient, neo-classical pop sound.
She has released five albums to date: independently, with Hush Hush Records (Seattle) and Lo Recordings (London), achieving widespread acclaim from blogs, playlists and radio (BBC Radio 6, KEXP, RTE, triple j, double j, RRR, PBS-FM). 2022–23 sees more releases on Ambientologist (NL), Past Inside the Present (USA) and Stereoscenic (USA).
Phoebe also facilitates group sound baths using a combination of Himalayan and Alchemy crystal singing bowls, gongs, hand pan, drum, chimes, Monochord and voice, including overtone singing. She also facilitates training workshops locally and abroad, and runs a private practice from her home on Boonwurrung Country.
"Her sound palette lies at the delicate intersection of the natural world in fissure with atmospheric electronics and instruments. Much like Philip Glass or Ryuichi Sakamoto, Dubar's way with a subtle shift into an irregular rhythm, a harmonic modulation or change in articulation, tricks the listener into a trance. IKSRE is seriously slept on – it's time to wake up." (The Wire Magazine)
"Her signature recipe examines the dynamics of the human mind, soul and body through the deft use of verdant strings, undulating synths, and vocals, blended with ambient droning and binaural beats. In some instances it evokes the transcendence of a sound bath and in others a delightful comedown from a long and fun night out." (Vehlinggo)
"…a blissfully soothing entry into the world of healing by sound, flawlessly arranged and recorded." (Igloo Mag)
Party Store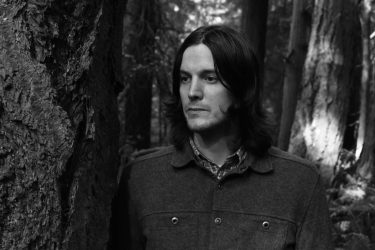 Party Store began as a way for Detroit musician Josh Machniak to document solo output while playing in various live bands and musical projects during the early aughts. Now residing in Seattle, Josh continues to explore this world; presenting minimalist ambient soundscapes, angular drones and low fidelity experimental songwriting that is often informed by his own sense of subtle melancholy. In addition to releasing two full length albums (2020's "s/t" followed by 2021's "II") he has issued numerous home-record EPs, singles and collections of 4-track demos scattered throughout the years.
Credits
Recorded and mixed in Melbourne and Seattle by Phoebe Dubar & Josh Machniak
Phoebe Dubar: Vocal, Viola, Moog, Sansula, Bowls, Shruti Box
Josh Machniak: Guitar, Keyboard, Sampler
Additional mixing on tracks 2, 4, 5, 6, & 7 by Andrew J Klimek
Mastered by Andrew J Klimek
Photography by Phoebe Dubar & Josh Machniak