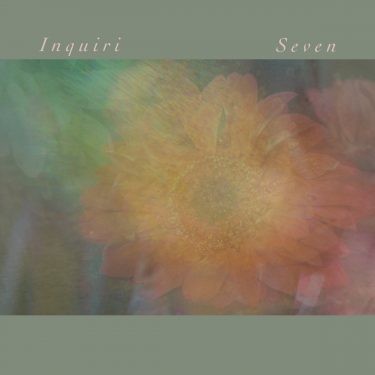 CD
glass-mastered CD in a matte-finish, luxury-grade digipak
You may pay more if you wish
cancel
Digital
download in wav, aac, mp3, etc via a Bandcamp code provided instantly
You may pay more if you wish
cancel
Seven
Inquiri
SCENE62

| | | |
| --- | --- | --- |
| 1 | Exist | 4:46 |
| 2 | Desire | 5:46 |
| 3 | Create | 4:58 |
| 4 | Love | 6:01 |
| 5 | Speak | 4:28 |
| 6 | Witness | 5:14 |
| 7 | Ascend | 5:02 |
---
After a long hiatus, Los Angeles-based ethereal electronic music producer Inquiri (Lacey Harris) re-emerges with her first fully ambient release, created "almost out of necessity"during her eighteen months of solitude during the height of the intense events of 2020, with the goals of both fostering hope within, and spreading ease, comfort, and healing to others in the most difficult times many had ever experienced before.
Inspired by her own personal journey of learning to quiet the noise of the mind, listen, and be still during times of emotional chaos, Seven explores Harris' interpretations of a series of major spiritual imperatives/states of being, moving through them from the most basic and visceral to the most evolved and superhuman.
Like nearly all Inquiri music, there is a distinct element of heartache mixed with hope; each song mixes elements of drone, voice, field recording, and intense layers of sound to draw in the listener to sit, together with her, leaning into the complex space of each piece and it's corresponding idea.
music by Lacey Harris
mastered by Andrew J Klimek
artwork by Cynthia Bernard