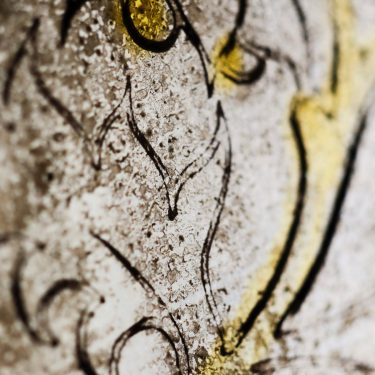 Cassette
clear cassette with full color sticker labels, slipped into an o-card
You may pay more if you wish
cancel
CD
CDR in a sleeve with 3mm spine + a black paper inner sleeve
You may pay more if you wish
cancel
Digital
download in wav, aac, mp3, etc via a Bandcamp code provided instantly
You may pay more if you wish
cancel
Le Vitrail
Lamasz
SCENE66

| | | |
| --- | --- | --- |
| 1 | Maquette | 5:18 |
| 2 | Coloration | 6:34 |
| 3 | Coupe | 5:41 |
| 4 | Calque | 5:30 |
| 5 | Trace | 5:12 |
| 6 | Sertissage | 6:28 |
---
The inspiration for "Le Vitrail" comes from my shared time with an amazing stained glass from the 15th century.
In a uncrowded and silent corner of my favorite museum, I'm always all alone with it. It's really meditative.
This piece is so magnificent, it challenges the principles of time where the 700 years old dust becomes an intrinsic part of its beauty.
To me, the sublime aging signs of it are comparable to the sonic imperfections and the fragility of the tape medium.
Like my album Nature Morte, each piece is made of only one manipulated tape loop.
These restrictions forced me to create slow evolving soundscapes of intertwining melodies/frequencies.
music & photo by Pier-Luc Tremblay
mastered by Andrew J Klimek